La Escandella Collection - Planum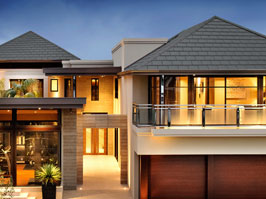 Aesthetics and functionality are brought together in the Planum range, a collection of tiles that combines a traditional roofing material with contemporary architectural style.
Planum creates a look of simplicity and elegance with contemporary colour options developed to complement the sleek, refined shape of the tile.  Due to its innovative design and size the Planum tile is faster and easier to install, lowering installation time and costs.  Furthermore the highly waterproof design means it can be applied to roof pitches as low as fifteen degrees.