La Escandella Collection - Marseille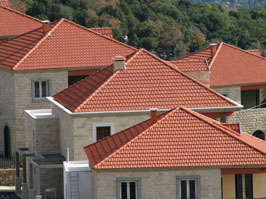 Originating from France, the Grande tile offers versatility and simplicity in a classic style terracotta roof tile.
The Marseille tile continues the proud tradition of the tile maker's craft with a tile that suits a range of architectural styles.
The combination of it's sharp clean lines and natural clay colour palette result in a roof tile with a timeless look and unmistakeable style. Offering the colour longevity, strength, and durability of terracotta, the Marseille is ideal for homes of distinction.