La Escandella Collection - Curvado Galzed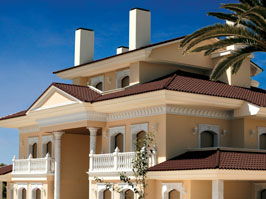 For a bold, eye catching tile in colours designed to reflect your character, Bristile Roofing offers the Curvado Glazed range.
A roof tile conceived to satisfy the needs and preferences of building professionals, the Curvado Glazed tile has a variety of features which guarantee enduring popularity with home builders seeking a European style.
Manufactured from the highest quality clays,  the Curvado incorporates a modern interlocking design, which replicates the traditional pan and cover tile that been a hallmark of European and Mediterranean architecture for centuries.